success story
Vernon Food Enterprise Center: Focusing on Food and Wellness
Focus on food production
Vernon County's Food Enterprise Center pitches food and wellness
The Vernon County region in western Wisconsin is home to many small and midsize farms and food processors that had little access to the broader marketplace. The region also lacked a place to expand food processing, marketing and distribution or to make locally grown food surpluses available to families, schools, health care organizations, food pantries and meal sites.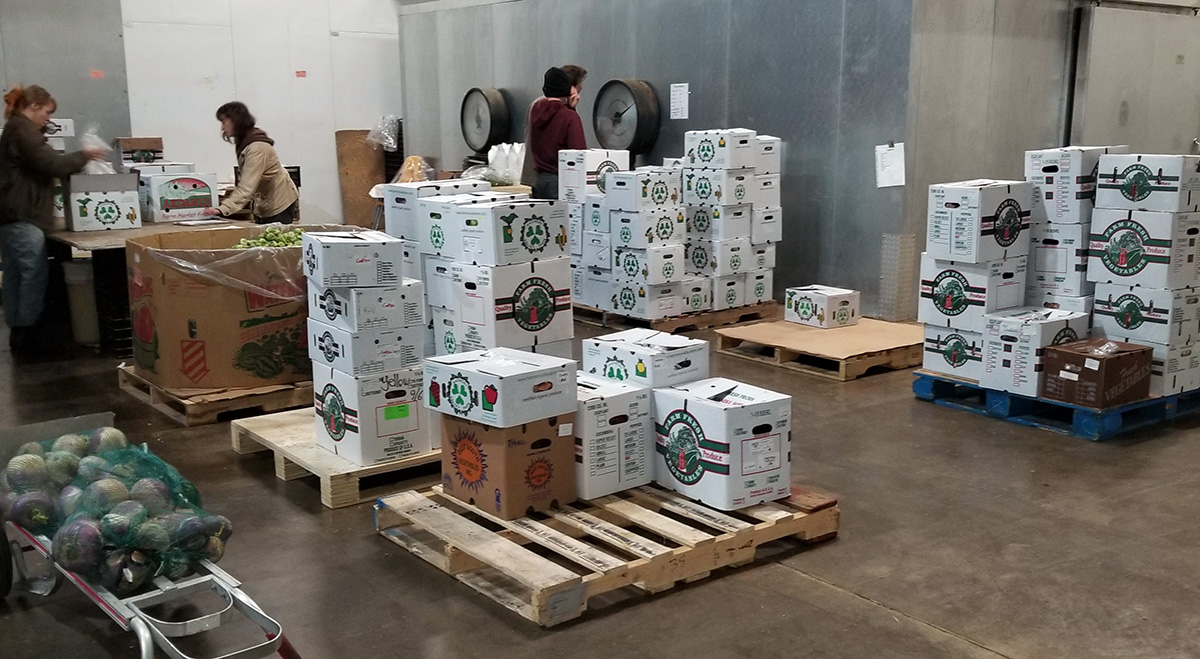 A vacant factory blossoms into an entrepreneurial hub
In 2009, the Vernon Economic Development Association bought a 100,000 sq. ft. former manufacturing plant in Viroqua, Wisconsin and transformed it into the Food Enterprise Center. This multi-tenant facility offers a place for food and wellness businesses to start or to grow, with space for storage, processing and distribution. In 2010, the first tenant moved in. Today, the center houses 18 food- and wellness-related businesses that support at least 85 jobs. Tenants include Wonderstate Coffee, Driftless Provisions, LuSa Organics, Driftless Co-Option, Sole Expressions Dance Studio Cooperative, Shade Haven, Hemp Science, Sky Moon Imports, Mastodon Farm, Community Hunger Solutions and Fifth Season Cooperative. Businesses share common areas, coolers and warehouse and dock facilities. They also have access to business counseling, peer mentoring and the synergy of sharing space with other entrepreneurs.
Growing wealth, feeding families
After more than a decade in operation, the Food Enterprise Center has helped create a food cluster in the Viroqua area and has given root to an innovative, entrepreneurial environment that has built economic opportunity and wealth in the region. The Food Enterprise Center also serves as a central location for Community Hunger Solutions, which collects surplus fresh produce from area farms and dairy products donated by Organic Valley and distributes them to local food pantries and meal sites. Through partnerships with Hunger Task Force in La Crosse; the Hunger Relief Federation; the Wisconsin Department of Agriculture, Trade and Consumer Protection; and the U.S. Department of Agriculture, along with donations from several foundations, more than 600,000 pounds of excess food have been distributed since 2014.