Our Support Organizations
Bringing opportunity
to Rural Wisconsin
The Wisconsin Economic Development Corporation (WEDC), its economic development partners and other organizations around the state offer a range of resources on all aspects of economic well-being, from childcare and education to businesses and housing. The support organizations listed here have all contributed programs to our resource directory.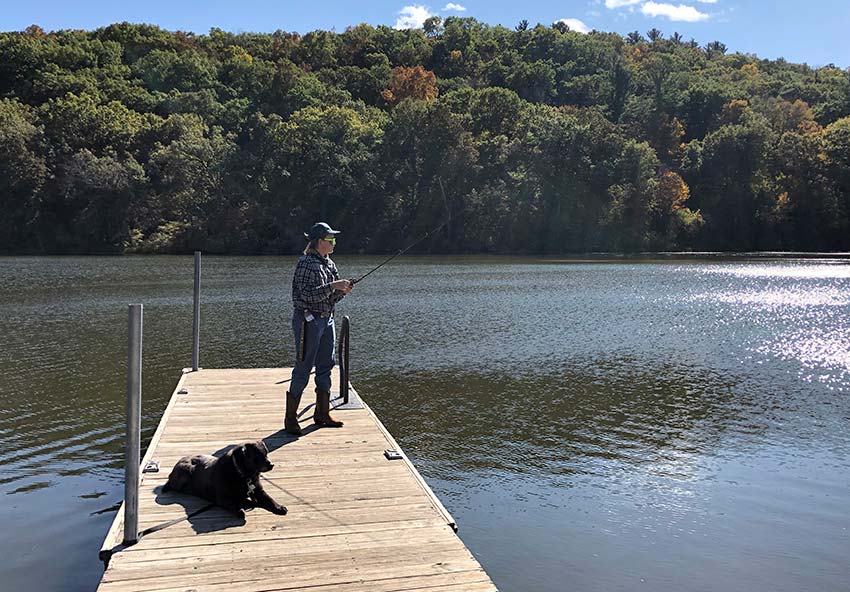 Robert Wood Johnson Foundation

RWJF works in collaboration with policymakers, business leaders, community groups and many other stakeholders. Together, it shares a common interest in addressing the many obstacles to wellbeing, including poverty, powerlessness, and discrimination, and advancing health equity for all.

Wisconsin Department of Revenue

​Our vision is to be the premiere agency in providing innovative, accessible resources, and exceptional service built on a foundation of trust, inclusivity and creativity. ​We are guided by our core values: integrity, knowledge, innovation, empathy, inclusivity and security.

Office of Rural Prosperity

As part of the Wisconsin Economic Development Corporation (WEDC), the Office of Rural Prosperity seeks to foster vibrant, prosperous and resilient rural communities across Wisconsin. We aim to be a one-stop shop to help rural stakeholders navigate programs and resources serving rural communities and businesses.

Rural LISC

With residents and partners, Rural LISC forges resilient and inclusive communities of opportunity across America – great places to live, work, visit, do business and raise families. Rural LISC strives to identify priorities and opportunities - and deliver the most appropriate support to meet local needs through integrated strategies and programs focused on five pillars of rural community development: Creative Capital, Broadband & Infrastructure, Workforce Development, Housing, and Disaster Solutions

GRID Alternatives

At GRID Alternatives, we believe that a rapid, equitable transition to a world powered by renewable energy needs to benefit everyone. We are working across the United States and internationally to build community-powered solutions to advance economic and environmental justice through renewable energy.

Housing Assistance Council

The Housing Assistance Council (HAC) is a national nonprofit that supports affordable housing efforts throughout rural America. Since 1971, HAC has provided below-market financing for affordable housing and community development, technical assistance and training, research and information, and policy formulation to enable solutions for rural communities.

Cooperative Development Services

For almost 35 years, we have been at the forefront of sustainable cooperative development in Wisconsin, Minnesota, and Iowa.

Cooperative Development Services (CDS) and its 501(c)3 charitable subsidiary, the Cooperative Development Fund of CDS (the Fund) actively support the growth of cooperative businesses at all stages, including long-established co-ops, startups, and co-op conversions in urban and rural communities. Our programs and services reflect our understanding that a cooperative must be successful both as a democratic association of members AND as an operating business. We offer analysis, planning, and educational services customized to meet your co-op's specific needs. Our technical assistance gives co-ops tools to maximize business opportunities and gain access to necessary capital.

Dairy Grazing Apprenticeship

Dairy Grazing Apprenticeship is a National Apprenticeship registered with the U.S. Department of Labor-Employment and Training Administration. This innovative program consists of full-time paid employment, comprehensive training in all aspects of running a managed grazing dairy operation, and the experience needed to transition to dairy farm business ownership.

DGA provides a career pathway for aspiring dairy farmers, managers, and entrepreneurs from diverse backgrounds, with different levels of experience. The program is also ideal for established dairy graziers who want to develop a current employee as a manager or partner as well as for family members seeking a structure of support to prepare for farm transfer.

Office of State Treasurer

​​​​​​​The Office of the State Treasurer is the state's chief financial officer. As a constitutional officer, the State Treasurer serves as the state's fiscal watchdog, oversees investments, and fosters economic security for the citizens of Wisconsin in a financially sustainable manner.

Wisconsin Hospital Association

WHA is committed to serving its members and keeping them informed of important local and national legislative issues, interpreting clinical and quality issues, providing up-to-date educational opportunities and encouraging member participation in association activities. WHA was established in 1920, and later became the Wisconsin Health and Hospital Association in March 1996 in an effort to reflect the the ever-changing, broad-based needs of statewide health care providers. In September 2002, the WHA membership voted to revert back to the original name--the Wisconsin Hospital Association--to focus on the core mission and vision of the association and its members.