Our Support Organizations
Bringing opportunity
to Rural Wisconsin
The Wisconsin Economic Development Corporation (WEDC), its economic development partners and other organizations around the state offer a range of resources on all aspects of economic well-being, from childcare and education to businesses and housing. The support organizations listed here have all contributed programs to our resource directory.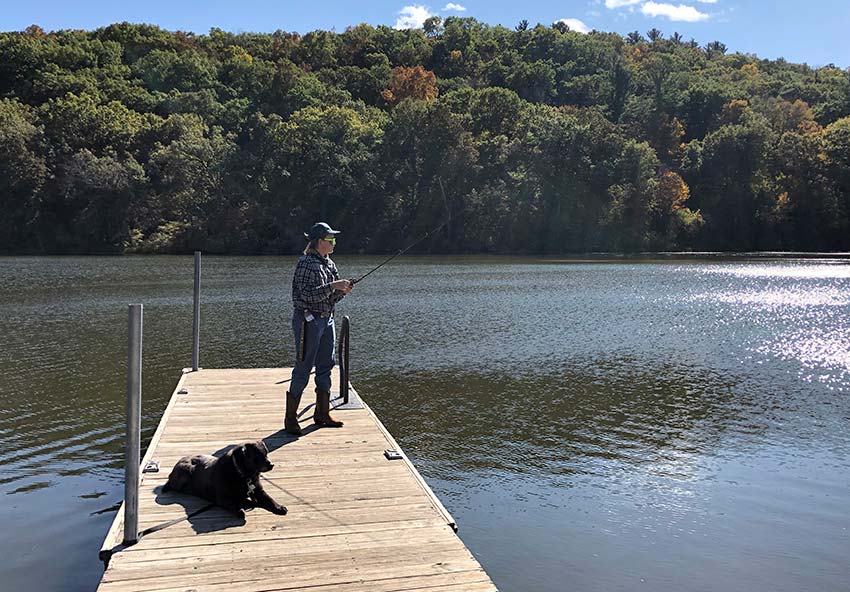 GRID Alternatives

At GRID Alternatives, we believe that a rapid, equitable transition to a world powered by renewable energy needs to benefit everyone. We are working across the United States and internationally to build community-powered solutions to advance economic and environmental justice through renewable energy.

Housing Assistance Council

The Housing Assistance Council (HAC) is a national nonprofit that supports affordable housing efforts throughout rural America. Since 1971, HAC has provided below-market financing for affordable housing and community development, technical assistance and training, research and information, and policy formulation to enable solutions for rural communities.

Cooperative Development Services

For almost 35 years, we have been at the forefront of sustainable cooperative development in Wisconsin, Minnesota, and Iowa.

Cooperative Development Services (CDS) and its 501(c)3 charitable subsidiary, the Cooperative Development Fund of CDS (the Fund) actively support the growth of cooperative businesses at all stages, including long-established co-ops, startups, and co-op conversions in urban and rural communities. Our programs and services reflect our understanding that a cooperative must be successful both as a democratic association of members AND as an operating business. We offer analysis, planning, and educational services customized to meet your co-op's specific needs. Our technical assistance gives co-ops tools to maximize business opportunities and gain access to necessary capital.

Dairy Grazing Apprenticeship

Dairy Grazing Apprenticeship is a National Apprenticeship registered with the U.S. Department of Labor-Employment and Training Administration. This innovative program consists of full-time paid employment, comprehensive training in all aspects of running a managed grazing dairy operation, and the experience needed to transition to dairy farm business ownership.

DGA provides a career pathway for aspiring dairy farmers, managers, and entrepreneurs from diverse backgrounds, with different levels of experience. The program is also ideal for established dairy graziers who want to develop a current employee as a manager or partner as well as for family members seeking a structure of support to prepare for farm transfer.

Office of State Treasurer

​​​​​​​The Office of the State Treasurer is the state's chief financial officer. As a constitutional officer, the State Treasurer serves as the state's fiscal watchdog, oversees investments, and fosters economic security for the citizens of Wisconsin in a financially sustainable manner.

Wisconsin Hospital Association

WHA is committed to serving its members and keeping them informed of important local and national legislative issues, interpreting clinical and quality issues, providing up-to-date educational opportunities and encouraging member participation in association activities. WHA was established in 1920, and later became the Wisconsin Health and Hospital Association in March 1996 in an effort to reflect the the ever-changing, broad-based needs of statewide health care providers. In September 2002, the WHA membership voted to revert back to the original name--the Wisconsin Hospital Association--to focus on the core mission and vision of the association and its members.

Wisconsin Department of Workforce Development

The Wisconsin Department of Workforce Development is a state agency charged with building and strengthening Wisconsin's workforce in the 21st century and beyond. The department advocates for and invests in the protection and economic advancement of all Wisconsin workers, employers, and job seekers through six divisions – Employment and Training, Vocational Rehabilitation, Unemployment Insurance, Equal Rights, Worker's Compensation and Administrative Services.

Rural Schools Collaborative

RSC believes that a sustainable rural future depends on strong rural public schools. We recognize that strong schools rely on outstanding teacher-leaders, and our work focuses on building the essential relationships between teachers and their rural communities, and the places where their students live and learn.

Arts Wisconsin

We are Wisconsin's community cultural development organization, bringing people together through creative experiences and activating and strengthening Wisconsin's creative economy, workforce and communities. Our vision, mission, and purpose are to weave together arts, community, and economy, to grow a thriving state with creativity at its core.

Sift Consulting LLC

Sift Consulting LLC is an all-female firm offering a full suite of services to nonprofits and small businesses to help them articulate their vision and achieve greater impact.

With backgrounds in local food systems, sustainability, and law, we are uniquely positioned to support passionate, mission-driven organizations and hardworking small businesses.

Food Finance Institute

The Food Finance Institute (FFI) leverages and supports a collaborative network of professionals focused on building and funding profitable businesses in the food, beverage and value-added agriculture sector. We work to make sophisticated financial technical assistance available for every growing food, beverage and value-added agriculture enterprise.
FFI is a proud part of the Institute for Business & Entrepreneurship in the University of Wisconsin System.

University of Wisconsin Law & Entrepreneurship Clinic

The UW Law & Entrepreneurship Clinic provides free legal services for startup businesses throughout the state of Wisconsin. The L&E Clinic is designed to help entrepreneurs develop businesses that create a positive economic impact for the state of Wisconsin.

We select applicants with a connection to Wisconsin who would otherwise be unlikely to obtain qualified legal advice. This usually means the applicant has not received a significant round of outside funding or financing from investors. We are also interested in whether the work requested presents an interesting educational opportunity for our students.

healthTIDE

healthTIDE is a network of statewide and place-based community partners who work together to create change around nutrition and physical activity. healthTIDE staff work to connect, align, and unite multi-sector partners across Wisconsin who are working to make the healthy choice the easy choice and reduce health disparities so that everyone has the opportunity to thrive.

Focus on Energy

On behalf of 107 Wisconsin electric and natural gas utilities, Focus on Energy's information, resources and financial incentives benefit all Wisconsinites by implementing energy efficiency and renewable energy projects that otherwise wouldn't happen, or in some cases years sooner than scheduled.

Steward

Steward provides access to flexible financing and expert support services for agricultural businesses looking to scale their operations, improve the health of their lands, and bolster local food systems. But we don't do it alone—our lending platform brings together a community of values-driven individuals who join in our mission by participating in loans that help fuel this growth. Steward is proud to be a Certified B Corp. Learn more, seek capital, or lend support at gosteward.com

Public Service Commission of Wisconsin

​​​​​​​​​​​​​​​​​​​​​​​​​​​​​​​​​​​​​​​​​​​​​​​​​​​​​​​​​​The Public Service Commission of Wisconsin (PSC) is an independent regulatory agency dedicated to serving the public interest. The agency is responsible for the regulation of Wisconsin public utilities, including those that are municipally owned, since 1907.​​​​​

The Northern Lakes Center for the Arts, Inc.

The Northern Lakes Center for the Arts was established in 1989 as a comprehensive cultural center organized and designed to provide local residents with the opportunity to develop and share their creative talents and abilities with one another and with the general public.

Department of Administration, ​Division of Energy, Housing and Community Resources

The Division of Energy, Housing and Community Resources (DEHCR) develops housing policy and offers a broad range of program assistance and funds to address homelessness and support affordable housing, public infrastructure, and economic development opportunities.