success story
Marshaling resources to fight COVID-19
Red Cliff Band banks on good health for the future
Major pandemic response opens new doors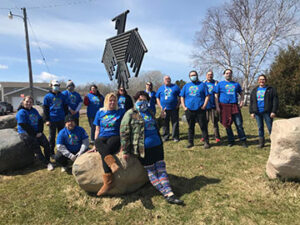 The Red Cliff Band of Lake Superior Chippewa counts 1,300 members within its northern Wisconsin reservation and another 500 throughout the Bayfield area. Red Cliff children comprise more than 80% of Bayfield's public school students, and the tribe is one of the region's largest employers. When the COVID-19 pandemic struck in 2020 and stay-at-home orders were issued, the tribe had only a volunteer emergency medical services crew, and Bayfield County's health department, 12 miles away, had only two public health officials.
Health care services multiply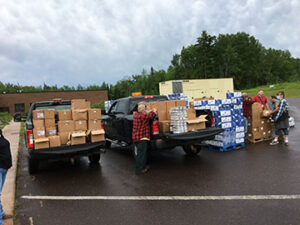 The tribe mobilized a massive effort to care for residents.
EMS staffing expanded to 24/7, and rapid COVID-19 testing machines were placed in schools.
The tribe and the school district delivered meals to students' homes—nearly 40,000 from March through August 2020—and Red Cliff brought meals and medication to the elderly.
Volunteers made check-in calls to every area resident age 55 and over, Native and non-Native; tribal elders living on the reservation received an iPad for telehealth, social and economic purposes.
Three recreational vehicles and several homes were purchased as voluntary isolation units.
The tribe bought fish from commercial fishermen whose restaurant clients had closed and distributed the fish to the reservation and neighboring community food pantries using an old, out-of-service ambulance.
The Tribal Council met as often as every other day to make decisions and allocate funds for health and safety, says Nicole Boyd, planning administrator for the tribe.
Emergency efforts bring positive returns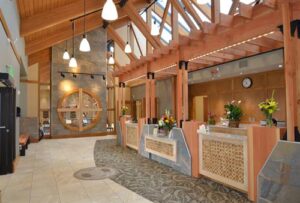 Although 755 positive tests were reported among Red Cliff, only three people have died of COVID-19. "I believe, 100%, that we saved lives," Boyd says. Now, with help from federal programs, the tribe is building a new emergency medical service facility on the reservation. Tribal members whose jobs require them to work in person, rather than remotely, are getting a $2 an hour pay raise for 2022 and 2023 due to the continuing health hazard. The tribe is adding harvesting equipment for members to share, and improvements are underway at the tribal farm and fish company. "We're building resilience for the future," Boyd says.
"I believe, 100%, that we saved lives."